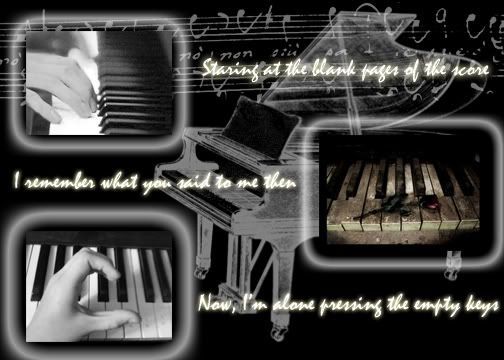 Wednesday, May 12, 2010
You're someone in life i would never want to lose ; 10:23:00 AM
Love deeply and passionately. You might get hurt, but it's the only way to live life completely. I told someone today " Love is like life. Not everything is easy, not every road brings happiness, but if we don't give up on life then why should we give up on love ". As long as we try, it'll be alright. What's meant to be will always find a way. Some people asked , Destiny is what it is ... or is it what we make it to be?" Everyone have their own special little answer, in a part of the heart.Always remember that through the turmoil love may bring, the heart sees what the eyes cannot.You'll be surprised to know how far you can go from the point where you thought it was the end.The greatest ironies of life: having the right person at the wrong time, having the wrong person when the time is right, and finding out that you love someone after that person walks out of your sight ....To the one i love, Love me for a second, and I will make that second last a lifetime!Take a look at what you have. Think of all you did to get it. Remember it only takes one second to lose ..


You were my strength when I was weak, you were my voice when I couldn't speak, you were my eyes when I couldn't see; you saw the best there was in me.You can close your eyes to things you don't want to see, but you can't close your heart to the things you don't want to feel. I feel you, every now and than.Love happens whether you want it to or not. Don't try to control it. I like doing little things for you.And the way you talk to me.. I love the small talks and the way you look at me..I miss you, every time when you're gone and miss you more even when you're with me..he most precious love occurs without choice, and when you least expect it.To love is to risk not being loved in return. To hope is to risk pain. To try is to risk failure, but risk must be taken, because the greatest hazard in life is to risk nothing. I've risk and even if my risk fails, i don't regret.We never lose by loving but we always lose by holding back.. To the world you may only be one person, but to one person you may be the world.. And that person, is me. I wanna you to be my sweetest hello and hardest goodbye. I'm staring to miss you again.

Never know if you gonna read this because you rarely have time for yourself.But i know, this is specially for you. Imy ..
Pianist
[x] Name : Sherlyn - Sherliza Wang
[x] D.O.B : 25/09/1989
[x] School attended : University of Bradford - Tourism
[x] Last attended school : Diploma In Hotel Management - Shatec (DHM708B)
Time wait for no one.. Sherlyn, loves her maltese Eliza, and only her. I'm who i'm and who i desire to be. Love it or hate it, it doesn't matter. Because it don't benefit me either way.. Credits: Junius Lim Photography <3
[x]FreeLance Model - Photographer/MUA/Hair Stylist ( Any TFCD/Paid Shoot request, PM me the details and your portfolio.) - Avaliable for: Paid/TFCD Shoots, Event and casting, Bridal or Show etc - NO: Nude/ Lingerie Shoots - Portfolio can be view at:
Credits: Junius Lim Photography <3
Wishlist

[x] Nothing, just a simple me and a simple you is all i ever wanted


Leave
Sherlyn
Alone
Life In Music
♥ Facebook ♥
Miko Sherlyn Wang
/
♥ Unspoken, Unheard, Unseen ♥
Sweet-Links ♥
,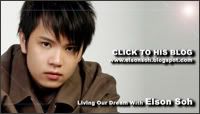 The Girls ♥