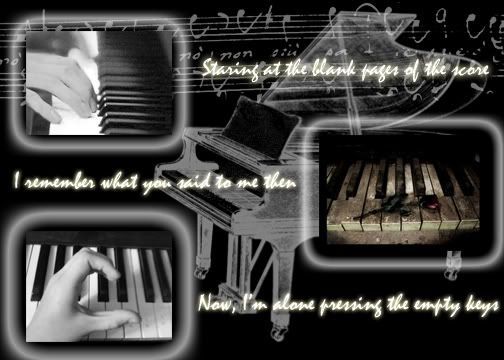 Monday, May 3, 2010
It's Monday again ... ; 11:56:00 PM


It's a messy day today , firstly I was late for lecture, cab down to school, than while walking up the stairs , saw Alvin and group, than I realise that events and convention lecture is cancel, did not tag along to watch iron man 2 with them , sat in the library for a while , and I receive another call from Alvin . He says " all lesson cancel , except business statistic " , than I decided to skip the class and headed somewhere.
In the dilemma to decide if I should call Bryan , as I was suppose to meet him after class, but still he woke up and headed to prepare to meet me at bugis.. Thanks Bryan (: headed to accompany him to cut his hair, and I wonder why all hairstylist have the same kind of working pattern , they say the same words and same style... Felt kind of weird though.. Bryan says that I looked very white today !
Well right after the haircut , dearest brings me to have my lunch at fish & co , always dote on me (: and right after lunch , headed to holiday inn for his interview .. Kind of tired now ): perhaps it's because of the scorching sun..
A long pause before I wrote this part of my entry, watched ip man 2 with Bryan and his friend , it's the 3rd or 4 movie I watch with Bryan (: Had dinner with them before that , Bryan went carefour to get me yogurt , knowing it's good for me, afraid that I would get too lazy to stock up yogurt at home , he get me 2 container of it (:
After sending me to the train station, he headed home... Spent my day very wisely today (; Writing this entire entree at different interval , different place , different time while I'm free as Bryan is doing his stuff or when I'm alone .. Gonna post it when I'm home tonight..I'm tired ): my room seems empty tonight, no nagging and no one to pester me to sleep early ...
Feel so quiet, I miss the voice.. Gonna rest for the night ... Loves (:
Pianist
[x] Name : Sherlyn - Sherliza Wang
[x] D.O.B : 25/09/1989
[x] School attended : University of Bradford - Tourism
[x] Last attended school : Diploma In Hotel Management - Shatec (DHM708B)
Time wait for no one.. Sherlyn, loves her maltese Eliza, and only her. I'm who i'm and who i desire to be. Love it or hate it, it doesn't matter. Because it don't benefit me either way.. Credits: Junius Lim Photography <3
[x]FreeLance Model - Photographer/MUA/Hair Stylist ( Any TFCD/Paid Shoot request, PM me the details and your portfolio.) - Avaliable for: Paid/TFCD Shoots, Event and casting, Bridal or Show etc - NO: Nude/ Lingerie Shoots - Portfolio can be view at:
Credits: Junius Lim Photography <3
Wishlist

[x] Nothing, just a simple me and a simple you is all i ever wanted


Leave
Sherlyn
Alone
Life In Music
♥ Facebook ♥
Miko Sherlyn Wang
/
♥ Unspoken, Unheard, Unseen ♥
Sweet-Links ♥
,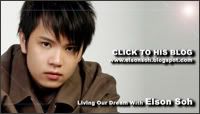 The Girls ♥