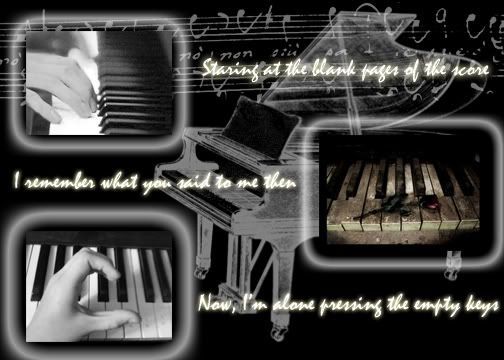 Sunday, February 28, 2010
; 12:30:00 AM
*(thanks Krystal for making me so embarrass now)*
And people, Don't misunderstand.
Well, another night out with my beloved Girlfriend (:
And Well, I'm officially Single now (:
He gave me crap explaination via sms.. Screw him. Adrian, you're just a loser. And he says something like " Let put it this way. im breaking up with you.. & I'm a lonely loser, i like to fuck around and im not rich nor im handsome.. that y im letting u go coz u deserve a better guy thn me.." Can you imagine a 30 year old man saying something like this.
Headed to meet up with girlfriend at somerset, and went over mac to grab something for Andrew & Shane for their dinner. Kinda late at that point of time and they hav to rush off to work after a quite bite. James brough together with him a friend , patrick. And all these while, we took dozen and dozen of pictures (: Kind of busy that night as too much of things to do. Jeff came over too but with his friends while i'm kind of occupy replying text messages and ensuring that everything is fine. Music was good that night. Althought im feeling abit sick, but still, i did enjoy myself. Looking around the dark surrounding, and something just caught my attention, something so familiar, a tune that is ought to remember. Shane sang 最近 and it certainly ring up some flashbacks of mine. Sitting down , holding my glass, and thought...
Glad that my girlfriends enjoyed themself..
Sherlyn gonna live a new life now (:
Because i just love the way i'm now.
Have been busy writing lyrics for my 2nd and 3rd Song. The music for the First song is ready (: Done and compose by Xianning, We name it : Say goodbye. Lyrics is not yet out, still altering to make it perfect. It's a mixed between Mandrian & English. It's awesome in my opinion. Well, xianning will be doing the vocal once the lyrics is done altering.. Hopefully everything goes well for me (: I just want to lead a life, happier than now..
Sherlyn just want a simple guy, a simple love..
Well, I shall take a break ):
Pianist
[x] Name : Sherlyn - Sherliza Wang
[x] D.O.B : 25/09/1989
[x] School attended : University of Bradford - Tourism
[x] Last attended school : Diploma In Hotel Management - Shatec (DHM708B)
Time wait for no one.. Sherlyn, loves her maltese Eliza, and only her. I'm who i'm and who i desire to be. Love it or hate it, it doesn't matter. Because it don't benefit me either way.. Credits: Junius Lim Photography <3
[x]FreeLance Model - Photographer/MUA/Hair Stylist ( Any TFCD/Paid Shoot request, PM me the details and your portfolio.) - Avaliable for: Paid/TFCD Shoots, Event and casting, Bridal or Show etc - NO: Nude/ Lingerie Shoots - Portfolio can be view at:
Credits: Junius Lim Photography <3
Wishlist

[x] Nothing, just a simple me and a simple you is all i ever wanted


Leave
Sherlyn
Alone
Life In Music
♥ Facebook ♥
Miko Sherlyn Wang
/
♥ Unspoken, Unheard, Unseen ♥
Sweet-Links ♥
,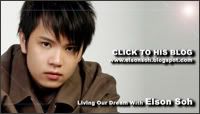 The Girls ♥