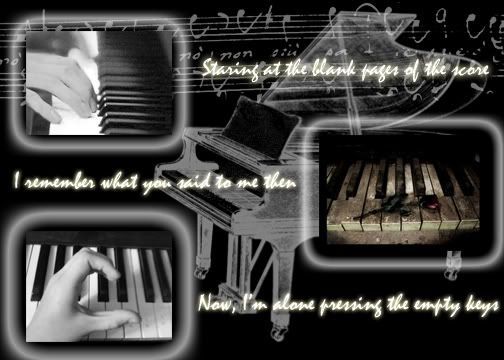 Tuesday, October 13, 2009
; 2:13:00 PM
♥ ♥ ♥

I have found the paradox that if
I love until it hurts, then there is no hurt,
The presence of you would always be as refreshing as ever.
Not knowing that, you've been the gift heaven send for me.
No amount of sweet whisper can measure how much you meant to me.
But i would definitely takes a life time to prove that,
" Its just the initial stage of a new chapter of life",
but whats more important is when you tell me
" i will hold your hands in years to come and prove our love to the universal "
It's never easy to love someone truly,
unless you have a true heart.
bait with your heart, not your brain.
Now that's how i caught you on my bait using my heart.
We humans are most alive when we're in love
being deeply loved by someone gives you strength;
Loving someone deeply gives you courage.
do you understand what i mean by saying,
your every words mean the world to me?
♥ ♥ ♥

True beauty cannot be seen with the eyes only the heart.
Being unique makes us all beautiful.
You led me to something, something so special and unique,
something which seems easy yet sophisticated,
something ironical, is this thing call love.
♥ ♥ ♥
when you look back on the path we've once walk,
you would laugh and say, " that's so silly "
and these silliness's is what that brought
2 different characteristic,
into one life, Just for you & me.
Will you walk together with me, for the rest of your life, baby?
♥ ♥ ♥

If your love were a grain of sand, mine would be a universe of beaches
Pianist
[x] Name : Sherlyn - Sherliza Wang
[x] D.O.B : 25/09/1989
[x] School attended : University of Bradford - Tourism
[x] Last attended school : Diploma In Hotel Management - Shatec (DHM708B)
Time wait for no one.. Sherlyn, loves her maltese Eliza, and only her. I'm who i'm and who i desire to be. Love it or hate it, it doesn't matter. Because it don't benefit me either way.. Credits: Junius Lim Photography <3
[x]FreeLance Model - Photographer/MUA/Hair Stylist ( Any TFCD/Paid Shoot request, PM me the details and your portfolio.) - Avaliable for: Paid/TFCD Shoots, Event and casting, Bridal or Show etc - NO: Nude/ Lingerie Shoots - Portfolio can be view at:
Credits: Junius Lim Photography <3
Wishlist

[x] Nothing, just a simple me and a simple you is all i ever wanted


Leave
Sherlyn
Alone
Life In Music
♥ Facebook ♥
Miko Sherlyn Wang
/
♥ Unspoken, Unheard, Unseen ♥
Sweet-Links ♥
,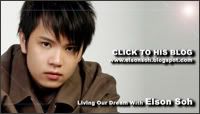 The Girls ♥