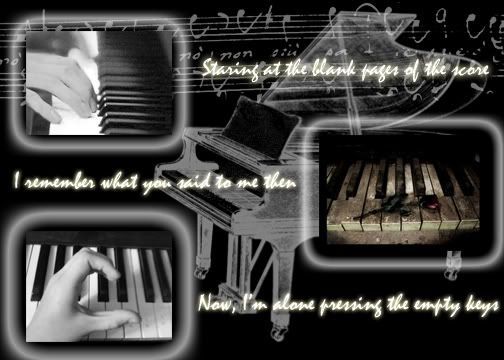 Thursday, January 1, 2009
Flashbacks.. ; 12:26:00 AM
From this very moment, every part and parcle of 2008 have become another memories. I never think of what is going on actu in my life till today, spent some time to reflect on my life back than. Quite a handful of people creates a part of special and exclusive memories in the year of 2oo8. Memories contains emotion, feelings and an image that will always stay within me. Therefor i hope to blog down some special moment i have encountered (:


Andrew create the shyness moment this year, His quiet,shy character make my day at my school days. Remember i once brough him fried rice and everyone in his class and his mentor call me fried rice !!!! It lasted for like 1 month .. BUt anyway, Andrew, thanks for being at my side during the days when i am really lonely and sad. Loves
Everyone knows i never hold a temp job for long (: But never expect my happiest moment is at my working days in nokia. Remeber the days when we are so so busy, finish a packet of rice in 5 mins, serving one customer as fast as 3 mins ( competing with zack ) and also group dinner together.. So lots of moment which i can never forget in my life. Jelexa is always so sweet. Zack is always so " caring " , Zu rong is always so nice (: . AND KIN FAI.! always say nonsense. hahha (: anyway i really thanks those tat appear in my life all this.
My beloved hamster died on the first day of Year 2008. It started of so bad. And yes, it really hurts. Pain is inflicting in my heart all this while. Ham Ham , I miss you..

Of cos, i have smth more sad, and thats for sure, but i can't blog that out ):
I will never forget the days with you.. all the best.. Hope she goes back together with you.. unable and speechless to blog on the content and wads going on before. But past in the past.. So.. Yep. Take care.
Actu much more things is easier to say verbally not in words, but yea, this is a small touch on my life back than.. A new starts , A new beginning. Happer New year my friends, family and the one i love, Let this be a better year. Much LOVES (: My new year resolution for this year is to achive the highest standard of achivement in school, attachment and relationship..
Labels: wishing..
Pianist
[x] Name : Sherlyn - Sherliza Wang
[x] D.O.B : 25/09/1989
[x] School attended : University of Bradford - Tourism
[x] Last attended school : Diploma In Hotel Management - Shatec (DHM708B)
Time wait for no one.. Sherlyn, loves her maltese Eliza, and only her. I'm who i'm and who i desire to be. Love it or hate it, it doesn't matter. Because it don't benefit me either way.. Credits: Junius Lim Photography <3
[x]FreeLance Model - Photographer/MUA/Hair Stylist ( Any TFCD/Paid Shoot request, PM me the details and your portfolio.) - Avaliable for: Paid/TFCD Shoots, Event and casting, Bridal or Show etc - NO: Nude/ Lingerie Shoots - Portfolio can be view at:
Credits: Junius Lim Photography <3
Wishlist

[x] Nothing, just a simple me and a simple you is all i ever wanted


Leave
Sherlyn
Alone
Life In Music
♥ Facebook ♥
Miko Sherlyn Wang
/
♥ Unspoken, Unheard, Unseen ♥
Sweet-Links ♥
,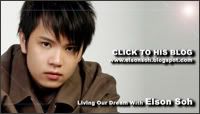 The Girls ♥